The Deanery Project is supported by a large network of dedicated individuals. On this page you can learn about the wonderful people who comprise our Board of Directors, and our current employees.
---
Board of Directors
---
Richard Bell,  Chair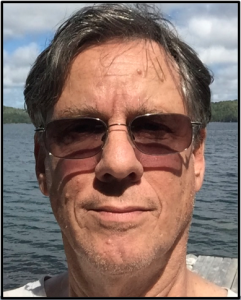 Journalist and author, Richard spends his time on the Eastern Shore as Editor of The Eastern Shore Cooperator, and board member for The Deanery Project.
Winning a National Council of Teachers of English "George Orwell Award" for  his book "Nukespeak: Nuclear Language, Myths, and Mindset" Richard devotes time to providing extensive research and has been a social media pioneer for the U.S. national Democratic Party. In addition to acting as Vice President of Communications for the Worldwatch Institute, Richard counts among his hobbies a practiced love of cooking, spicy foods, jazz, books, birds, the blues, and sailing. Richard is a self-professed full convert to localism.
---
Staff
---
Kim Thompson, Executive Director
A resident of the Eastern Shore for nearly 30 years, Kim has been instrumental in establishing natural building techniques as viable construction option in the Maritimes. Building her first strawbale home in 1993 with the help of community members and friends alike, Kim took her newly gleaned expertise and immediately put it to work, producing materials and acting as a valuable resource for those in the province looking to take on similar projects. A founding member of The Deanery Project, Kim has been Executive Director since 2011, and infuses all she does with her love for educating, learning, art, and sustainability.