ACOA Announces Investment in Deanery Project Infrastructure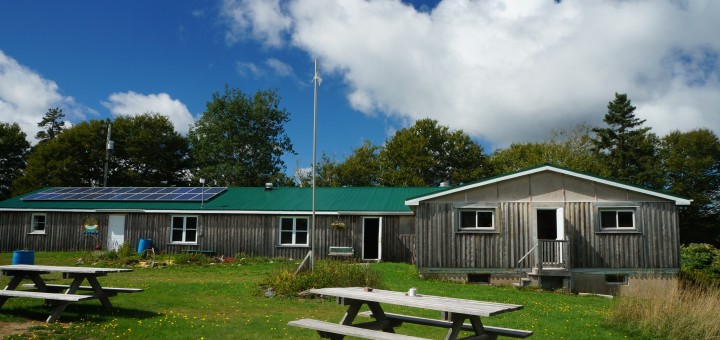 NEWS RELEASE
Eastern Shore Eco-Learning Centre Benefits from Canada 150 Community Infrastructure Program
Government of Canada Supporting Community Infrastructure in Atlantic Canada
January 25, 2016 – Lower Ship Harbour, N.S. – Atlantic Canada Opportunities Agency (ACOA)
The Deanery Project on Nova Scotia's Eastern Shore will be strengthened thanks in part to Canada 150 Community Infrastructure Program (CIP 150) funding announced by the Honourable Navdeep Bains, Minister of Innovation, Science and Economic Development and Minister responsible for the Atlantic Canada Opportunities Agency (ACOA).
The Government of Canada has approved a contribution of $50,000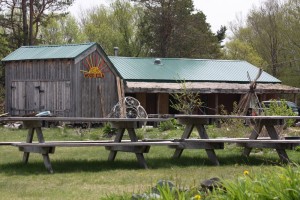 to upgrade the Deanery Project's eco-learning centre, which offers visitors experiential learning while showcasing environmental best practices. This funding is part of the up to $16.6 million in funding allocated for projects in Atlantic Canada under CIP 150. Upgrades to the centre include finish work to the art studio, expansion of the solar wood kiln, work on a new heating system, lighting and signage improvements, restroom, bunkie and kitchen renovations, landscaping, driveway and parking improvements.
The national Canada 150 Community Infrastructure Program is providing up to $150 million over two years to support projects that rehabilitate, renovate and expand existing public infrastructure for communities. It is part of the Government of Canada's activities to honour Canada's 150th anniversary of Confederation in 2017. The program is expected to boost economic activity through infrastructure investments, build community-based partnerships and modernize existing community facilities.
In Atlantic Canada, CIP 150 is administered through ACOA.
Quick Facts:
• Infrastructure investments are a proven, effective means of boosting economic activity and enhancing the quality of life for Canadian families.
• Located in Lower Ship Harbour in the Eastern Shore's "100 Wild Islands" area, the Deanery Project is an all-ages eco-learning centre with a focus on community and the arts. The not-for-profit co-operative offers a wide variety of learning, recreational, and research opportunities related to energy, forests, health, active transportation and rural living.
• One of the eco-learning centre's flagship events is the annual Sealight Skylight Festival which celebrates summer's bioluminescence in Ship Harbour under the annual Perseid meteor shower.
• CIP 150 projects are supported based on assessment criteria including construction-readiness and public benefit, the extent to which funding is leveraged from other sources and linkages to Canada 150.
• Total federal government funding is up to a maximum of 50 per cent of the total eligible costs for projects in Atlantic Canada.
• Selected projects are expected to be completed by March 31, 2018.
Quotes:
"The Government of Canada is proud to support the Deanery Project and its forward-thinking focus on the environment, youth and community. There is no better way to celebrate the 150th anniversary of Confederation than with projects like this, which unite and strengthen our communities, making them sustainable for many years to come."
– The Honourable Navdeep Bains, Minister of Innovation, Science and Economic Development and Minister responsible for the Atlantic Canada Opportunities Agency
"The Deanery Project has built something very special here in Lower Ship Harbour. For community residents, it's a place to come together, learn and discover. For visitors from afar, this eco-learning centre is becoming a destination, highlighting the community's unique culture of art and environmentalism. The Government of Canada's support for upgrades to the centre will help make this place even more special for those who make the time to discover all it has to offer."
– Sean Fraser, Member of Parliament for Central Nova
"Our remarkable site has touched many thousands of people over the last 80 years, transitioning from a summer camp to the resource it is today. The opportunity to keep it in community service, modeling inspiring ways to reanimate our rural communities has been the result of the vision and dedication of hundreds of volunteers, and support from programs like Canada 150. Investment from the public sector in projects like ours reap community benefits many fold over – it is wonderful to see the value in this approach imbedded in ACOA's Canada 150 program!"
– Kim Thompson, Executive Director, The Deanery Project
Associated Links:
http://thedeaneryproject.com/
http://canada.pch.gc.ca/canada150